Home School Link Worker
At Burhill our Home Link Worker works with families to encourage and maintain strong positive partnerships which we value highly at our school.
Family life can be very difficult at times and we pride ourselves on supporting children and adults equally.
Our Home Link Worker will help with:
Financial difficulties/funding
Family breakdown/separation
Illness
Bereavement
Managing your child's behaviour and emotional needs
Form filling and writing letters
Food vouchers
Parenting strategies – we also facilitate regular 123 Magic parenting courses
Regular coffee mornings (9am-10.30am)
We have an open door policy and are always available and encourage our parents/carers to get in touch. We will support you in any way we can.
Home School Link Worker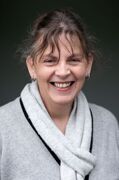 Mrs Audrey Pughapugh@burhill.surrey.sch.uk01932 225 836